Air Force JROTC Instructor
336-861-6870 (Extension 67232)

Courses Taught:
Air Force JROTC, Leadership Education, Aerospace Science, Wellness, Military Drill and Ceremony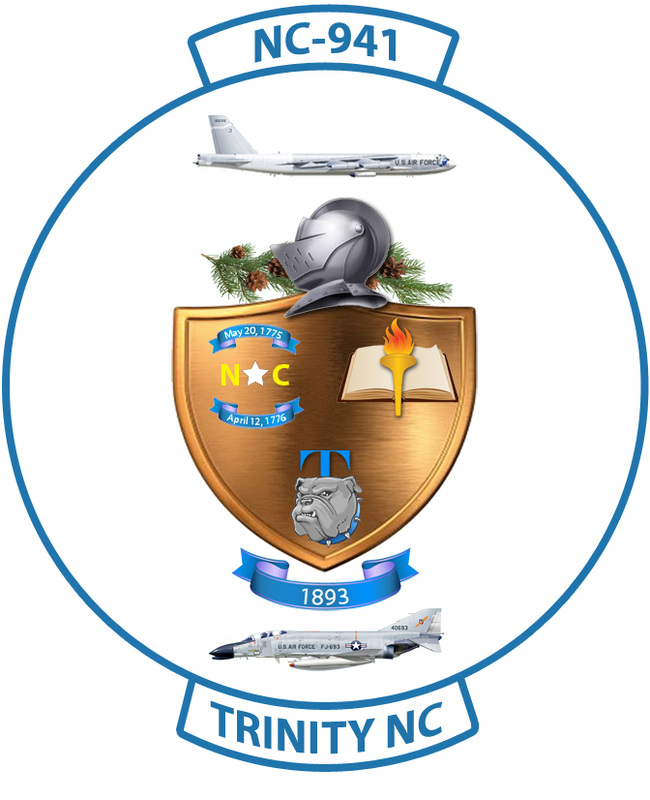 CHIEF MASTER SERGEANT (RET) JAMES WOOD
CMSgt (Ret) Wood is from Columbia, South Carolina. He enlisted in the Air Force in April 1983 as a Tactical Aircraft Maintenance Specialist (Crew Chief). Chief Wood has held jobs at every level from operational squadrons through major air force commands. His Special Duty Assignments include Commandant, Tyndall Non-Commissioned Officer Academy, Maintenance Superintendent, USAF Aerial Demonstration Squadron (Thunderbirds) and the Air Combat Command Office of the Inspector General. His final active duty position was the 90th Missile Wing Command Chief Master Sergeant, F.E.Warren AFB, Cheyenne, Wyoming. Following his retirement in 2006, Chief Wood entered the Virginia Public School System. He has held Aerospace Science Instructor positions at Amelia, Lancaster and Suffolk County high schools totaling over 12 years. He was selected for his current position in March of 2020. He is married to Jennifer, his wife and best friend and they reside in Gloucester, Virginia. Chief Wood and Jennifer have three adult children, Jason, Brandon and Elaina.
EDUCATION ED
1999 – Undergraduate Degree, Professional Aeronautics, Embry-Riddle Aeronautical University
1992 – Undergraduate Degree, Aircraft Maintenance Technology, Air University
1985 - NCO Preparatory School, Leadership Award
1987 - NCO Leadership School, Leadership and Academic Award
1988 - Command NCO Academy by correspondence
1988 – Air Force Europe Command NCO Academy In-Residence
1991 - Senior NCO Academy by correspondence
1997 - Naval Senior NCO Academy In-Residence
2002 – Air Force Academic Instructor School

2007 – Air Force JROTC Instructor School
2012 – Air Force JROTC Instructor Recertification Course
MAJOR AWARDS AND DECORATIONS
Air Force Meritorious Service Medal (4 OLC)
Air Force Commendation Medal (3 OLC)
Air Force Achievement Medal (1 OLC)
National Defense Service Medal with bronze star
Global War on Terrorism Medal
Military Outstanding Volunteer Service Medal
Humanitarian Service Medal
HQ Air Force Junior ROTC Outstanding Instructor Award
VA-962 (Amelia High School) Air Force Junior ROTC Distinguished Unit Award
VA-20064 (Lancaster High School) Air Force Junior ROTC Distinguished Unit with Merit Award
VA-20024 (Lakeland High School) Air Force Junior ROTC Distinguished Unit Award with Merit