UNIT LINKS:
AFJROTC CADET
HONOR CODE & CADET CREED
INSTRUCTOR BIOS
AWARDS
UNFORM/GROOMING
HEALTH & WELLNESS
SPECIAL ACTIVITIES/TEAMS
COMMUNITY SERVICE
SOCIAL MEDIA
FORMS
RECRUITING
CHAIN OF COMMAND
MANNING DOCUMENT
TRINITY HIGH SCHOOL
WHEATMORE HIGH SCHOOL
AF JROTC UNIT NC-941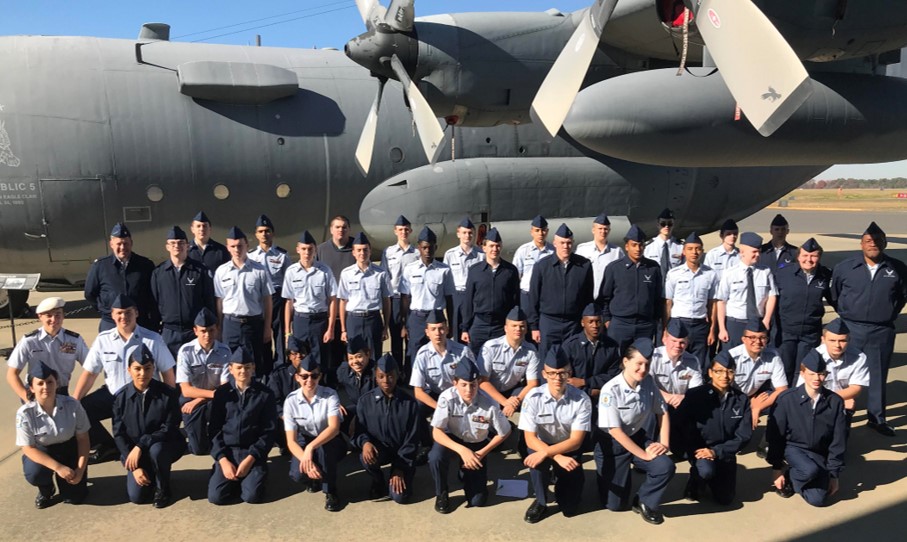 5746 Trinity High School Dr.
Trinity, NC 27370
336-861-6870 ext. 230/232
Mission: The mission of Air Force Junior Reserve Officers Training Corps (AFJROTC) is to "Develop citizens of character, dedicated to serving their nation and community."
Goal: The goal of the AFJROTC program is to instill in high school cadets the values of: citizenship, service to the United States, personal responsibility, and a sense of accomplishment.
Objectives: The objectives of AFJROTC are to educate and train high school cadets in citizenship; promote community service; instill responsibility, character, and self-discipline; and provide instruction in fundamentals of air and space science
AFJROTC LINKS
AFJROTC HQ
WINGS
AF 36-2001 AFJROTC OPERATIONS
AF 36-2903 UNIFORM & GROOMING
AF 36-2203 DRILL & CEREMONIES
30 STEP DRILL COMMAND SEQUENCE
AFJROTC RIBBON RACK BUILDER
AFJROTC BENEFITS
FUNDRAISING