Cap & Gown Order Information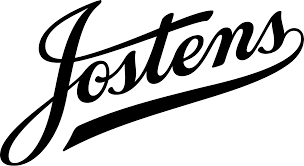 ---
Congratulations Seniors! You have finally earned the right to order your Trinity High School cap and gown! Obviously, things are slightly different this year but we have developed a 3 step plan very similar to past graduate order days.

Step 1. WATCH VIDEO
Or click this link: Graduation video: https://youtu.be/Mexh__qlvVc


Step 2. BROWSE THE CATALOG

If you are attending A or B day, you should have received a graduation packet at school. If you did not, please swing by the front office to grab one. If you are a fully remote student, below is a link to your Trinity HS graduation page.

CLICK HERE FOR THE JOSTENS THS GRADUATION WEBSITE


Step 3. PLACE YOUR ORDER

Please bring your completed order form (included in your Jostens packet) on your designated day.

A day - Tuesday, Sept 22nd from 11:30am-1:00pm

B day - Thursday, Sept 24th from 11:30am-1:00pm

Fully remote students - We would love to see your face on either A or B day using the order form linked below! BUT, if you feel more comfortable placing your order using a different method, simply order online, phone in your order to 1-800-JOSTENS or mail in your order form to the address on the order form.


IMPORTANT NOTES:

Orders are not required to be paid in full on order day. A $60 deposit is requested. You have the entire school year to make payments. Orders must be paid in full on the cap and gown delivery day in the spring.

Deadline to order is Thursday, Sept 24th be the end of the day. It is imperative that we get all orders in to insure a timely delivery in the spring.


Questions? Call 1-800-JOSTENS