Open House Information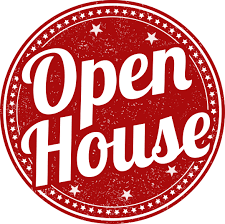 ---
Trinity High School's Open House will be a drive-through format this year. The drive-through Open House will take place from 5 PM to 7 PM on Tuesday, August 11th. There will be four stations to handle back to school business. Parents and students are asked to remain in your cars for the whole process.

The first station will be in the Administration Lot that is right before entering the main traffic circle. In that station, two things will be handled, Student Instructional Fees that are $12 for every student, and Student Parking Fees for those that drive that are $25. Please park in the Administration Lot and school staff will come to your car to assist you. Please bring exact cash amounts or, if you are paying by check, these MUST be separate checks.

The second station, located in the main traffic circle in front of the administration building will be school counselors with schedules and a form that is required for live streaming information to your student.

The third station, located in front of the Media Center will be an area in which we will be collecting any materials that were checked out last school year. In preparation for distribution of new supplies this school year, we must have the supplies returned from last school year. This includes anything from last year, but mainly textbooks and Chromebooks.

The fourth station, located in front of the gym, will address bus transportation needs. Bus schedules will be available there and a form that must be completed before bus transportation can begin.

Additionally, we will be placing both a virtual open house and a virtual freshman orientation on our school webpage on Wednesday of this week, the 12th. Please visit the school webpage later in the week for those events.

We can't wait to see our students back at school Tuesday evening for our drive-through Open House.