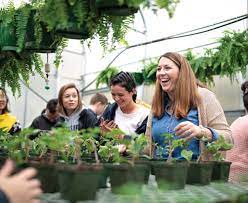 Bio: I went to NCSU for my undergraduate and graduate degrees in Agriculture Education. I am proud to teach Horticulture and Natural Resources classes here at THS. I am married to the love of my life and we have two kids! Please let me know if you have any questions.
Phone Number: 336-861-6870

Syllabus for Horticulture 1 and 2 and Environmental and Natural Resources 2
Credentials Offered: Hunter Safety Certification-Natural Resources I
Courses Taught:
Horticulture 1 and 2, Environmental and Natural Resources 1 and 2, Agriscience.